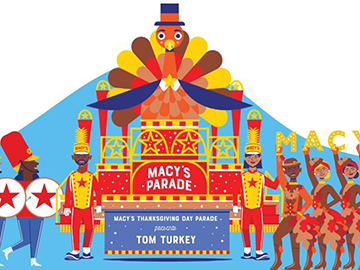 THURS. NOV. 24, 2022
9AM-NOON

It will start at the corner of 77th Street and Central Park West.
After that, it will travel south to Columbus Circle.
From here it will turn east onto Central Park South before turning onto 6th Avenue and from there to 59th Street to 34th Street.
Finally, the parade will turn right and end at Macy's in Herald Square.

The parade will last about 3 hours and end at noon. There are 2.5 miles of public viewing along the NYC route in 2022.

Get ready to celebrate the start of the holiday season with giant balloons, elaborate floats & loads of epic entertainment.