Grand Bazaar NYC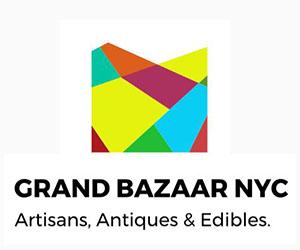 Every Sunday, year-round
10am – 5:30pm

100 W 77th St.
Manhattan
The Grand Bazaar NYC (originally GreenFlea Market) was launched by a group of parents as a simple yard sale to raise funds for their children's schools in 1982, making it one of the oldest market in New York City.

Today we're the only market which donates 100% of its profits to four public schools, funding arts, enrichment, and classroom essentials for over 2,000 children. The Parent Associations of P.S. 87, The Computer School, P.S. 334 Anderson School and M.S. 247 Dual Language Middle School are the Grand Bazaar's custodians.

In 2016 the market changed its name to "Grand Bazaar NYC" to better reflect its diverse offerings, and to set a new and exciting path forward.

Today, Grand Bazaar NYC is the largest weekly curated market in New York City. It's open year-round, with over 43,000 square feet of indoor and outdoor space, and during peak season over 200 vendors set-up shop.