Petting Zoo Magic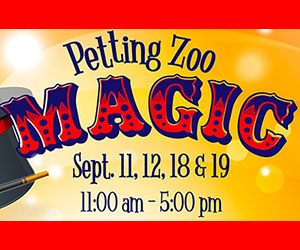 Aviator Sports and Events Center

3159 Flatbush Avenue
Brooklyn, NY 11234

Multiple dates

Who doesn't love magic? Join us for a remarkable show of discovery, mystery, and wonderment.
With laughs, tremendous tricks, and incredible antics that will leave you amazed.
And of course, visit with our farm family - Ponies, Alpacas, Llamas, Calves, Pigs, Sheep, Goats, Bunnies, and more.
Next, explore the farm play areas, hop on a hayride, and take advantage of our picnic areas.