New York Comic Con 2021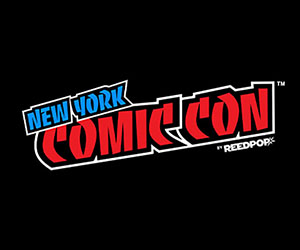 October 7-10, 2021

Javits Center
429 11th Ave
New York, NY 10001

New York Comic Con is your event.
Where you can feel unafraid to geek out. Where you're accepted and embraced for being yourself. Where you can experience the best in pop culture because no matter what fandom you're passionate about, we have it waiting here for you.
Be inspired by award-winning comic artists and Japanese anime creators. Get star struck over your favorite TV and film idols. Treat yourself to exclusive fandom gear and unique artwork. But most importantly, create all of those memories with the people you care about the most.
Because this event is for you. To embrace your inner hero or root for the villain. To geek out as a family. To celebrate a weekend together you'll never forget.