Festa & Motori D'Italia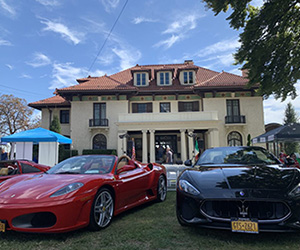 Saturday, October 23 • Noon - 6pm
Sunday, October 24 • Noon - 5pm

The Italian Cultural Foundation at Casa Belvedere
Casa Belvedere
79 Howard Ave.
Staten Island, NY 10301

A FUN-FILLED WEEKEND FOR THE ENTIRE FAMILY!

This two-day event will be held on Casa Belvedere's beautiful historic grounds, showcasing classic and modern Italian motor vehicles of all kinds.
In addition to the exhibitions, there will be fine food at The Belvedere Club, various outdoor vendors, continuous live entertainment, activities for children, culinary and wine tastings, our popular farmer's market stand, raffles and much more.