Big Apple Circus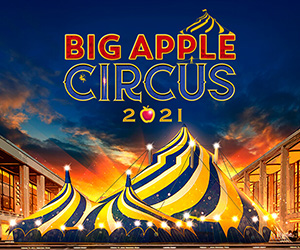 Lincoln Center
Lincoln Center Plaza
New York, NY 10023

Multiple Dates

MAKING THE IMPOSSIBLE POSSIBLE!!!

Big Apple Circus returns to New York City's Lincoln Center this fall, putting a modern twist on a beloved classic and performing throughout the holidays and into the New Year.
This all-new production will feature Guinness world record holder, daredevil, Nik Wallenda and his fearless family of highwire walkers.
Joining the Wallendas is an international cast of gold-medal-award-winning, world-class circus artists in this Reenergized, Reimagined, and Reinvigorated production of circus artistry.

Come see the only show in town where the IMPOSSIBLE becomes POSSIBLE every night!