CITY CLIMB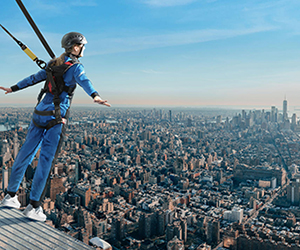 30 Hudson Yards
New York, NY 10001

Monday-Sunday 10:00am-10:00pm


City Climb is the highest open-air building ascent in the world.

Climbers scale the outside of a skyscraper more than 1,200 feet above the ground, then lean out and look down from the highest outdoor platform in New York City.

It's an adventure unlike any other in the world and an achievement that you will remember for the rest of your life.