Art Bath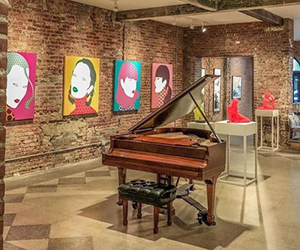 Blue Building
222 East 46th street
New York, New York 10017

Art Bath is a monthly performance series held at the Blue Building on E. 46th St.

Art Bath provides a platform for a diverse spectrum of artists - ranging from dancers to musicians to photographers to circus artists - to present experimental work for an intimate audience.

Framed as an immersive experience that fosters artistic community, exploration, and exchange, Art Bath hosts artists who often work for large companies, orchestras, and touring acts and provides such artists with an opportunity to perform independent creative works beyond the walls of large institutions.

Following two years of so much social and creative isolation, Art Bath's events give performers and audience members the opportunity to socialize, connect, and foster new conversations and relationships.